Let's optimize your AWS environment to deliver innovation faster.
We're All in on AWS
For 12 years, AWS has been the world's most comprehensive and broadly adopted cloud platform. It pioneered the opportunity to replace upfront capital infrastructure expenses with low variable costs that scale with your business for improved operational costs. And it has delivered typically dramatic improvements in workforce productivity, cost avoidance, operational resilience, and business agility.
Leverage Essential AWS Services
We can help you get the most from your AWS infrastructure.
Auto Scaling
Leverage AWS Auto Scaling to scale your application across multiple services in minutes
Containers
Run and scale containerized applications on AWS ECS without installing or operating your own container orchestration software or scheduling containers on virtual machines
Service Catalog
Harness the power of AWS Service Catalog to achieve consistent governance and meet your compliance requirements while quickly deploying only the approved IT services you need
CloudFormation
Improve configuration compliance and achieve faster troubleshooting in your infrastructure with AWS CloudFormation

Serverless
Run applications and services on AWS without worrying about provisioning, scaling, and managing servers
Spot Instances
Use Amazon EC2 Spot Instances to optimize your costs on AWS and scale your applications' throughput up to 10X for the same budget

Change Management
Use nOps Cloud Management (from nClouds) to get instant visibility to change requests and delta to your AWS infrastructure. Manage cloud costs proactively by identifying unused resources
CloudTrail
Use event history of your AWS account to simplify security analysis, resource change tracking, and troubleshooting with AWS CloudTrail
250+
DevOps AWS
Implementations
Award-Winning
DevOpsSolution Provider
"OperationsRx wanted a best-practices infrastructure on AWS, and nClouds helped make it a reality. Now, they're keeping it that way with their Managed DevOps and 24/7 Support Services. The result: happy OperationsRx customers and engineers that have the time and freedom to do what they love—innovate to their heart's content."
"Our cloud journey with AWS and nClouds has helped us to reduce our client onboarding from three months to a few days and reduce the cost to the customers by hundreds of thousands of dollars. That is competitive advantage."
"I value nClouds' expertise in maintaining and troubleshooting the production environment for our internal team and our end customers."
"We selected nClouds because of their innovative culture and technical expertise in AWS. We partnered with them to build a containerized cloud infrastructure so that Augmedix could focus on new feature development."
"There is a day and night difference between nClouds' AWS and DevOps expertise and that of our previous service provider. We were so impressed with nClouds' work to help us migrate Woflow from Heroku to Amazon ECS that we asked them to provide ongoing Managed DevOps Services to improve and maintain our application suite."
"I cannot say enough about the nClouds team. Their work and efforts are tremendous and they take great care of our environment. In nClouds, we found the next level of innovation, experience, and ability to adopt new technologies."
"As a result of our collaboration with nClouds, we can offer our customers new insights and services. And, we can deliver analytics results faster and at a lower cost. All of this is important to CyberCube's continued growth."
"With nClouds' expert DevOps and migration help, we've streamlined our infrastructure. Our engineers can now spend more time innovating to support our growing business and less time managing DevOps-related tasks."
"Working with nClouds to migrate our infrastructure from Heroku to AWS we've achieved improved uptime, faster performance, and a more secure environment. And the increased control provided by our new environment is enabling us to innovate faster."
"I could not be happier with nClouds. They worked hard to build a solid infrastructure on AWS that's working as planned — we couldn't have accomplished this without them."
As a leading AWS Premier Tier Services Partner, nClouds has broad experience in DevOps and AWS modern operations. We collaborate with our clients to build affordable configurations, implement rapid deployment, and mitigate ease of management with Kubernetes applications on AWS.
nClouds Is Your AWS Premier Tier Services Partner
We have a proven record of delivering comprehensive and successful AWS solutions for organizations in a range of industries and of all sizes, from startups to enterprises.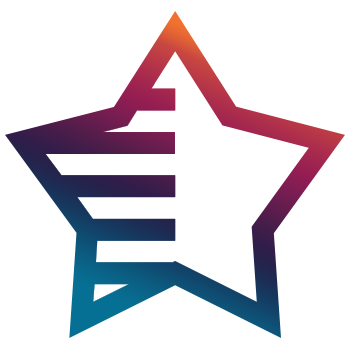 Experience
We bring more than a decade of experience with AWS to your team. nClouds has done over 250 DevOps AWS implementations, deployed more than 500 pipelines, and managed more than 10,000 servers.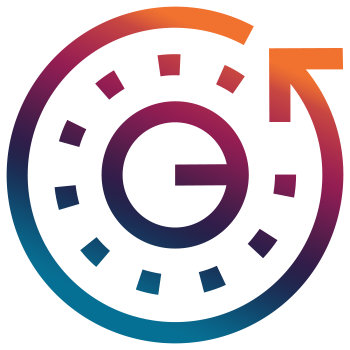 AWS Credentials
nClouds is certified as an AWS Premier Tier Services Partner, Audited AWS Managed Service Partner, AWS DevOps Competency, AWS Migration Competency, AWS Approved Well-Architected Partner, AWS Service Catalog Partner, and AWS CloudFormation Partner. Plus, nClouds was awarded CIOReview "20 Most Promising AWS Solutions Providers 2017" and Insights Success "Most Valuable AWS Solution Providers 2017."
Well-Architected
AWS has identified a set of best practices for reviewing critical workloads running on AWS and codified them into the AWS Well-Architected Framework. The Framework provides architectural best practices for designing and operating reliable, secure, efficient, and cost-optimized systems in the cloud. nClouds is recognized as one of the top AWS partners qualified to deliver AWS Well-Architected Reviews.
Read about customer journeys and success stories.
Get started with a free cloud readiness assessment.
Free to qualified organizations
Staffed by AWS-certified DevOps engineer and solutions architect
Evaluate build, test, and release processes to determine your needs
Output: DevOps and cloud-readiness assessment with a prioritized roadmap
Complete the short assessment form.