Data & Analytics Services
Let's enable data analytics to empower your business with actionable insights.
Webinar Replay - Watch Now
Data Lake as Code on AWS Implementation Workshop
How We Help
We're all in on AWS, with deep experience across a broad set of data and analytics tools and platforms.
We collaborate with our clients in data and analytics use cases:
Design and execute data migration to support rapid business growth and supercharge product performance
Optimize data analytics costs without sacrificing performance
Begin the build phase of developing a machine-learning model by creating a dataset ready to support machine learning
Automate data prep and analytics
Implement a data processing pipeline
The Journey
The data and analytics journey to empower actionable insights for your business typically begins with your data sources—ranging from structured (like your ERP, CRM, or business application data) to unstructured (like email, images, audio, or video). Before any analysis can be done, we use data profiling technology to discover and investigate any data-quality issues.
Once the data is cleansed, it is ready for data pipelining to migrate, transform, and integrate it. We use AWS Glue, a fully managed service, to extract, transform, and load (ETL) your data.
Your data is stored and managed in an Amazon Simple Storage Service (Amazon S3) data lake so that information is easier to find, understand, and relay.
Then your data is ready for analytics. We use Amazon QuickSight to create and publish interactive dashboards that provide actionable insights.
We help our clients develop machine learning models using Amazon SageMaker to support AI and predictive analytics.
nClouds Data & Analytics Capabilities
Customer Results from Data and Analytics Projects
72% cost savings migrating off Cloudera to AWS
5x data throughput performance
1,000x data replication speed
Improved data reliability and availability
Faster build of highly accurate training datasets
Rapid extract, transform, load (ETL) of data
Accelerated data analytics
"OperationsRx wanted a best-practices infrastructure on AWS, and nClouds helped make it a reality. Now, they're keeping it that way with their Managed DevOps and 24/7 Support Services. The result: happy OperationsRx customers and engineers that have the time and freedom to do what they love—innovate to their heart's content."
"Our cloud journey with AWS and nClouds has helped us to reduce our client onboarding from three months to a few days and reduce the cost to the customers by hundreds of thousands of dollars. That is competitive advantage."
"I value nClouds' expertise in maintaining and troubleshooting the production environment for our internal team and our end customers."
"We selected nClouds because of their innovative culture and technical expertise in AWS. We partnered with them to build a containerized cloud infrastructure so that Augmedix could focus on new feature development."
"There is a day and night difference between nClouds' AWS and DevOps expertise and that of our previous service provider. We were so impressed with nClouds' work to help us migrate Woflow from Heroku to Amazon ECS that we asked them to provide ongoing Managed DevOps Services to improve and maintain our application suite."
"I cannot say enough about the nClouds team. Their work and efforts are tremendous and they take great care of our environment. In nClouds, we found the next level of innovation, experience, and ability to adopt new technologies."
"As a result of our collaboration with nClouds, we can offer our customers new insights and services. And, we can deliver analytics results faster and at a lower cost. All of this is important to CyberCube's continued growth."
"With nClouds' expert DevOps and migration help, we've streamlined our infrastructure. Our engineers can now spend more time innovating to support our growing business and less time managing DevOps-related tasks."
"Working with nClouds to migrate our infrastructure from Heroku to AWS we've achieved improved uptime, faster performance, and a more secure environment. And the increased control provided by our new environment is enabling us to innovate faster."
"I could not be happier with nClouds. They worked hard to build a solid infrastructure on AWS that's working as planned — we couldn't have accomplished this without them."
As a leading AWS Premier Tier Services Partner, nClouds has broad experience in DevOps and AWS modern operations. We collaborate with our clients to build affordable configurations, implement rapid deployment, and mitigate ease of management with Kubernetes applications on AWS.
nClouds Is Your AWS Premier Tier Services Partner
We have a proven record of delivering comprehensive and successful AWS solutions for organizations in a range of industries and of all sizes, from startups to enterprises.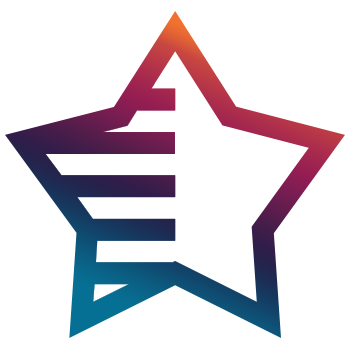 Experience
We have more than a decade of experience managing and executing projects on AWS for enterprises and startups.
Skills
The nClouds team has honed our data and analytics skills across a range of projects. What's more, we've applied powerful automation techniques to speed data prep and analytics.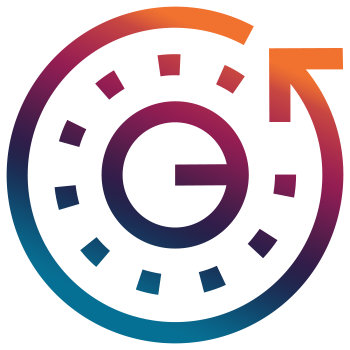 AWS Credentials
We're a certified APN Premier Tier Services Partner with AWS DevOps Competency, AWS Migration Competency, AWS Managed Services Provider (MSP) Partner status, and AWS Well-Architected Partner status, in addition to being an AWS Authorized Reseller.
Read about customer journeys and success stories.